Resources

The San Angelo NAACP is a member of the National Association for the Advancement of Colored People.  The local chapter has served the greater San Angelo community since 1946, engaging in community and civil rights activities which protect instances of discrimination and violation of civil rights, regardless of race.
As volunteers, we are dedicated to serving the community wherever discrimination or violation of civil rights is believed to have happened.  We accept complaints from anyone who will ask us to assist in the investigation of civil rights violations, and who will sign a complaint form authorizing our Legal Redress committee to investigate the situation.
The NAACP is not a group of attorneys, and therefore can not represent anyone in court.  We provide referrals to legal experts who can further assist someone with a complaint.
MEMBERSHIP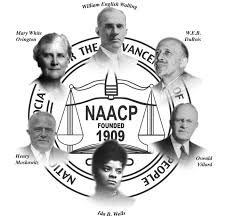 The San Angelo NAACP welcomes all who believe in our ideals and principles.  Membership Options range from General Membership to Life Membership.  Review the form below; complete and return to our mailing address.  Questions- 35-703-5200
MEMBERSHIP FORM 2020 SAN ANGELO

LEGAL REDRESS
The San Angelo NAACP will review civil rights complaints, provided the complainant requests and authorizes  the Unit to engage.
The following form must be completed and returned to us before any action can be taken.
We do not handle criminal cases but can refer to legal resources where assistance may be found.
You may contact our office for more information at 35-703-5200 or email the general mailbox at:  [email protected]
The San Angelo NAACP has helped to compile a listing of some African American owned businesses for your reference when shopping and needing services.
If you are an African American owned business and would like to add your company information to this directory, please contact us.