The San Angelo Unit of the NAACP strives to keep important information in front of our members for them to take important action, and to stay informed about important topic affecting the communities we serve throughout the country.   As information is provided to us, we will update our website here, with important action that is needed to combat the issue.
If you have questions about our position on any of the Action Alerts, please reach out to us at our general mailbox at:
---
May 18, 2021
Help Us End Qualified Immunity
Read the information below; then take action to help us End Qualified Immunity.
Some things should never be so Black and white.
Next week will mark one year since George Floyd was murdered by former police officer, Derek Chauvin. While his death sparked worldwide outrage, protests, and much needed discussions about our nation's systemic inequities, a recent NPR poll suggests that white and Black Americans still have very different views on race and policing.
According to the poll, 61 percent of Black Americans believe that local police treat people of color more harshly than white people. Only a quarter of white Americans agree with that statement.
Graph courtesy of NPR
And although more than 60 percent of Black Americans say they have been discriminated against or treated unfairly because of their race, just 15 percent of white Americans can say the same.
It goes to show just how different life can be in this country depending on the color of your skin. However, one thing that most Americans agreed upon, according to the poll, is that race relations for future generations will be better than they are now.
If we do collectively hope for a better future, then we have work to do.
A first step is for congress to pass the George Floyd Justice in Policing Act. The bill would ban chokeholds which are used too often on Black people. It would also bring an end to qualified immunity, which protects law enforcement from lawsuits.
A better tomorrow begins with the decisions we make today. We can't leave the fate of Black America up to chance any more -- it's time to end qualified immunity and pass the George Floyd Justice in Policing Act.
Fighting Forward,
Derrick Johnson
@derricknaacp
President & CEO
NAACP
---
1.  The NAACP is launching the 'COVID. KNOW MORE' initiative to help our communities mitigate the disproportionate impacts of the virus and prevent widening racial health disparities going forward. We are clear that our focus has to go beyond vaccinations. The aggregate impact on our community in terms of jobs, education, businesses, mental health and so many other areas has to be fully understood and addressed through smart and inclusive policy solutions to ensure our communities are made whole post the pandemic.
Please reference the message from our President/CEO about providing information about COVID-19 to the communities we serve.
More information can be found here.  
2.  Voter Suppression- Looking at the state of Georgia
We know the efforts that have been made during the 87th Legislature in Texas to suppress votes, targeting Black Texans and other minorities.  You have received various updates since January, and very recently when the proposed bills made it to the legislature for voting.  Texas is not alone- it's a systematic approach to suppress our votes.  I invite you to read in the Crisis, what our National Training Director had to say about the Georgia law and it's impact on him at this link:  
KEVIN MILES-GEORGIA VOTER SUPPRESSION
It is a good idea, to also read and become familiar with efforts at the national level regarding the urgency for Congress to reauthorize the Voting Rights Act.   
Read more here.
3.  
Trust and Safety- Justice for George Floyd
.  Listen to President/CEO Derrick Johnson's remarks about standards with the DOJ.  
Click here for more
.
4.  Rethinking Policing- For nearly a year now, the local NAACP has attempted to work with the Chief of Police and city leadership to address the possibility of an oversight board for the police.  Many police departments across the state are effectively working with NAACP Chapters to address this concern of policing.  Here are recent examples outside the state of Texas:
Florida

  The Lee County branch of the NAACP hopes to help bridge the gap between police and people of color, in hopes of being proactive instead of reactive by encouraging leaders from multiple law enforcement agencies.

With instances such as George Floyd, Anthony Brown and Daunte Wright in the collective consciousness, they are hoping to get ahead of the issues before something similar happens locally, NAACP member W. Earl Sparrow Jr. said.
Reimagining Police in Boulder

- Boulder and the NAACP of Boulder County are looking to seat an advisory panel that will assist in the city's efforts to "reimagine policing."
---
January 15, 2021
PETITION-Replace the restroom at Martin Luther King Park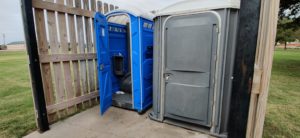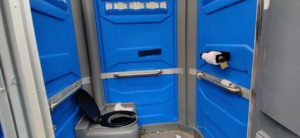 This is a petition requesting that the restrooms at Martin Luther King Park be replaced to appropriate facilities, like those at other city parks.
The Martin Luther King, Jr. Park located in San Angelo has been grossly neglected.  For more than 15 years, the park has not had restrooms for residents or visitors to use on any occasion other than portable potties.  While the portable potties are cleaned routinely, failure to provide decent restrooms for the community and others who visit this community park is unacceptable.  Read more here.  Dr. King Park petition Jan 2021 WEBSITE POSTING