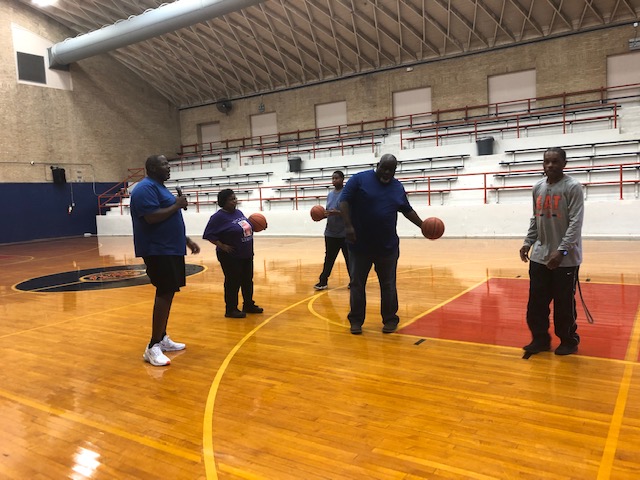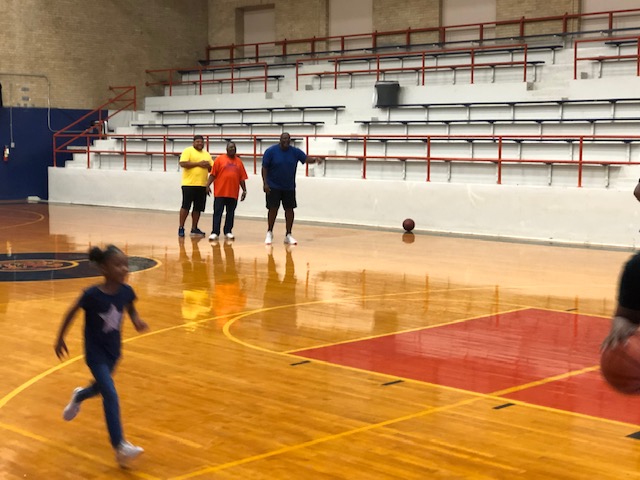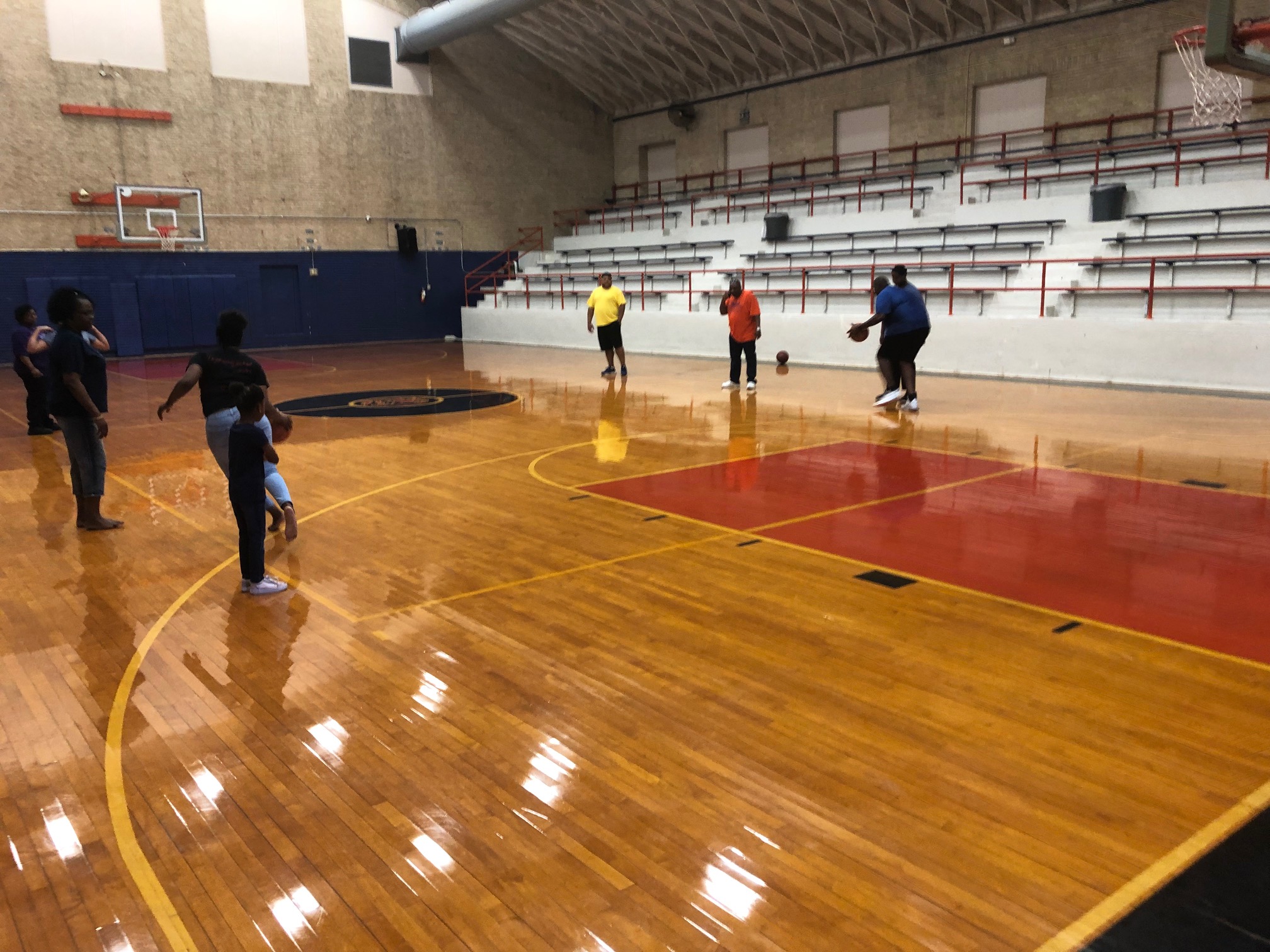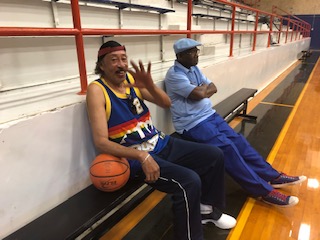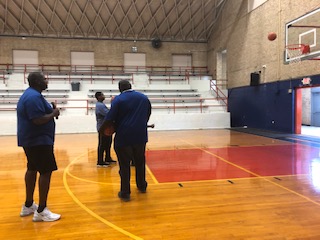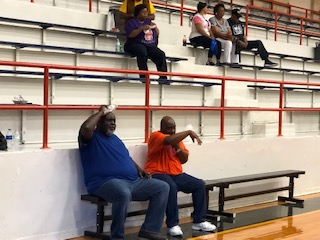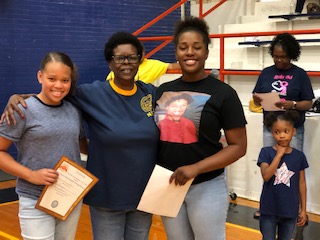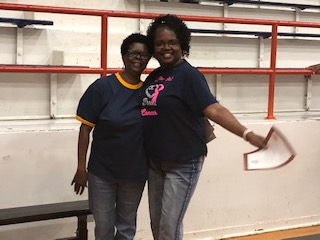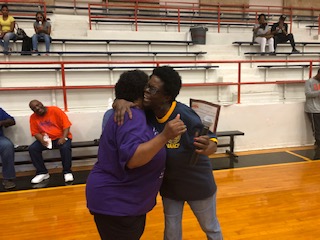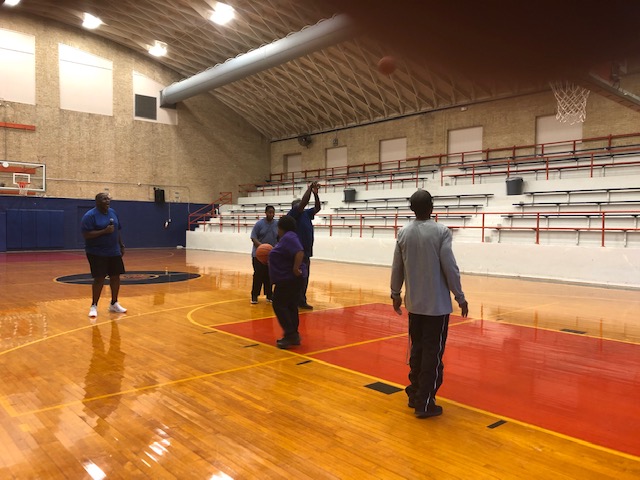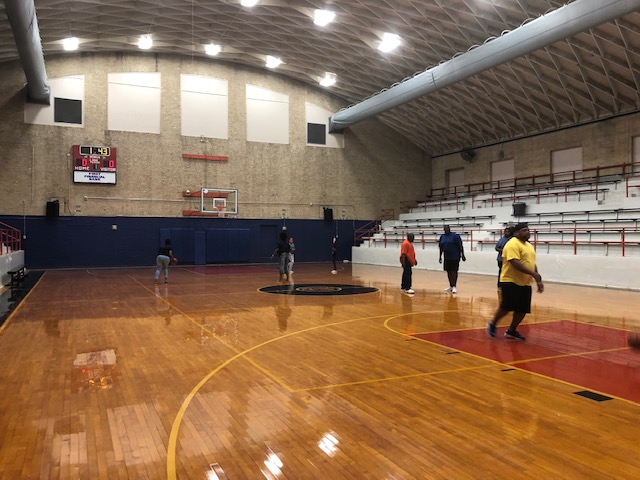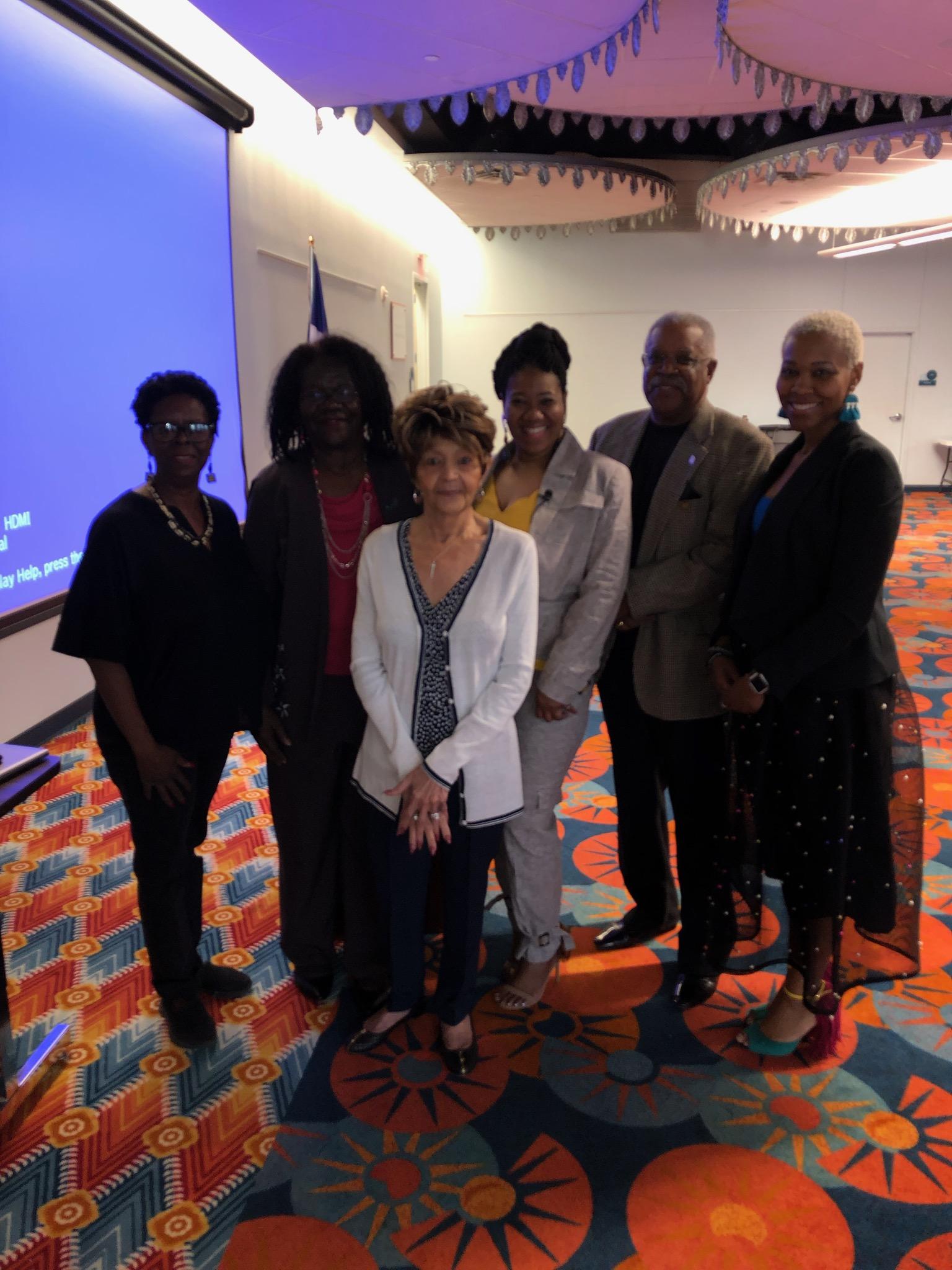 Old School Basketball Competition
June 8, 2019-Fun Fundraiser
Several members of the community gathered to have a little old school fun!
Coach Davis and Coach McCarty were in charge as we moved around the court with individual competitions and a little 2-2 game!
---
---
Human Trafficking-Guest Speaker, Tonya Stafford
In partnership with Open Arms, San Angelo, TX
 Photo- L-R:  NAACP Unit 6219 President, Sherley Spears, Life Member Sally Ayana, Tonya Stafford, NAACP Unit 6219 Community Coordinator Larry Walker; Asst. to Tonya Raffinae Sanders and front- NAACP Unit 6219 Membership Chair Frances Hall.
We gathered to hear Ms. Stafford's story about being sold as a teenager by a family member.  Despite the hardships, Ms. Stafford moved forward and focused on changing her life and that of her children for the better.  Her story is compelling and full of hope and a testament to what you can do with a little hope and faith.
For more information about Open Arms- click here.
---
---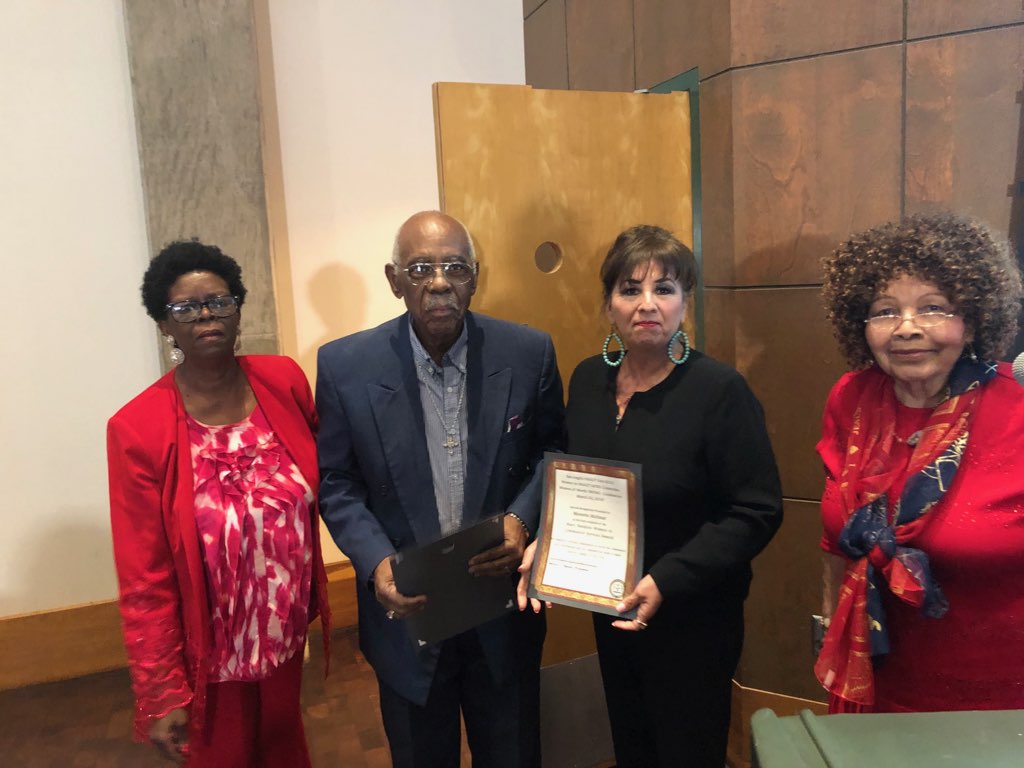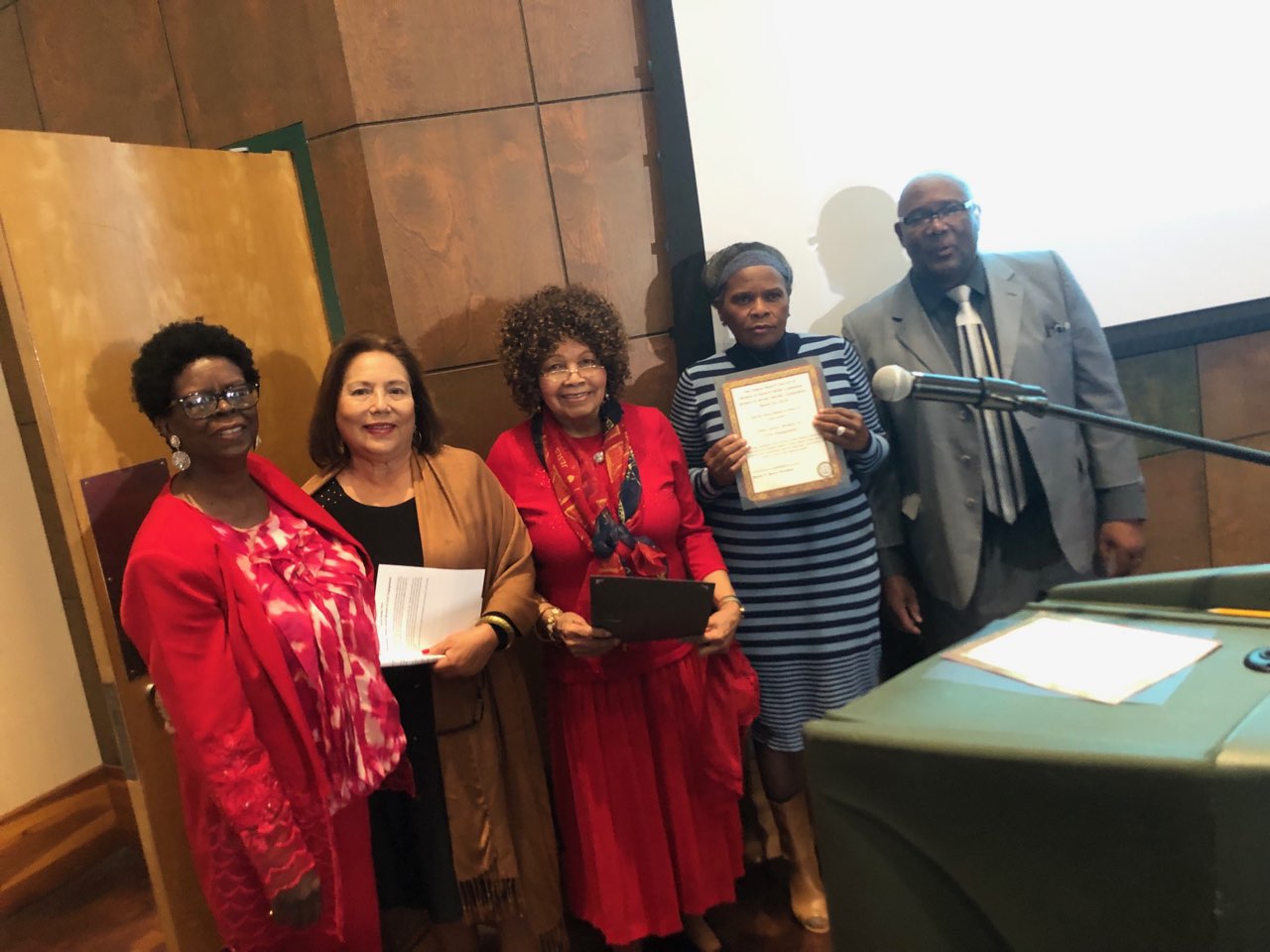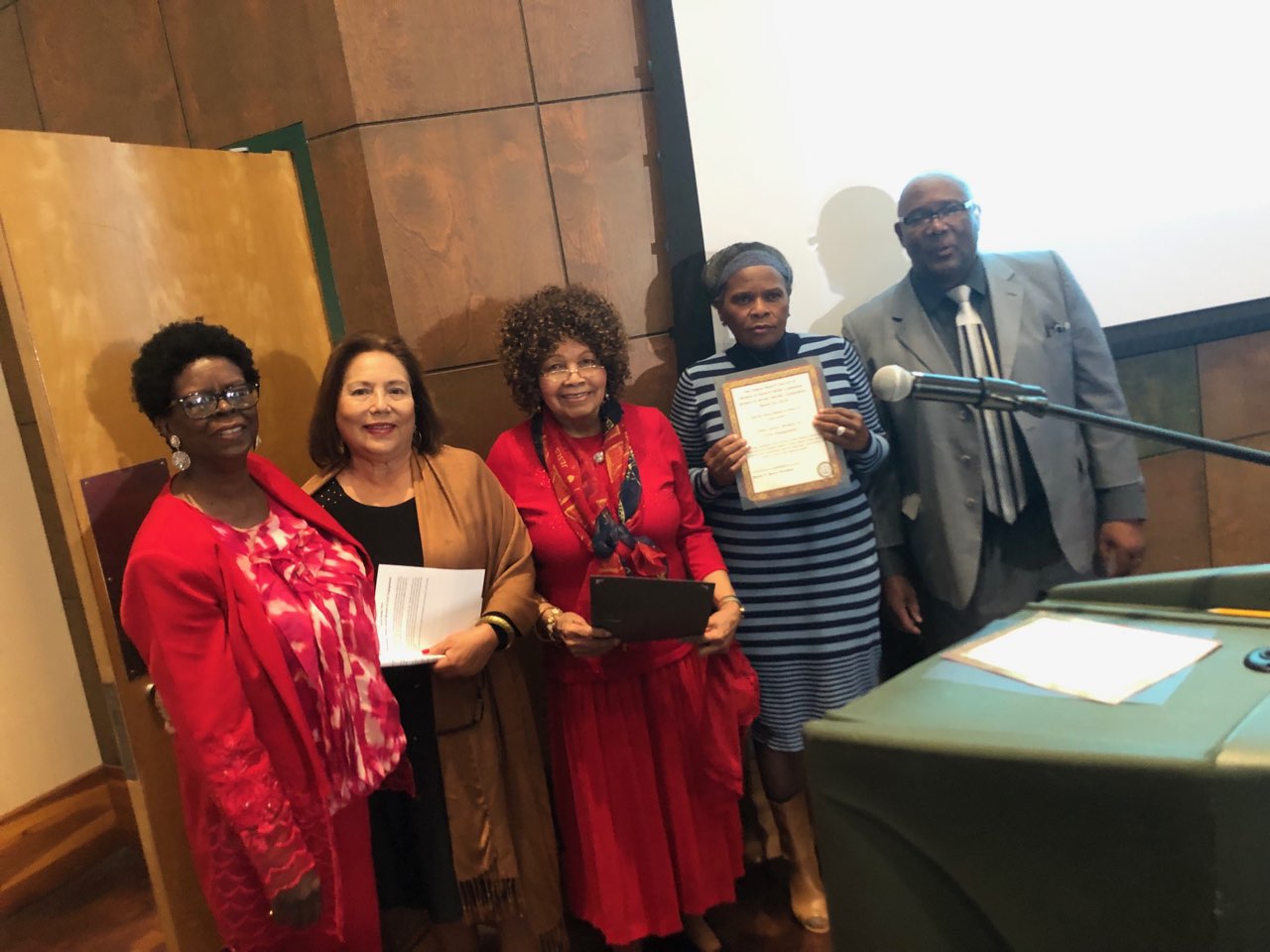 Awards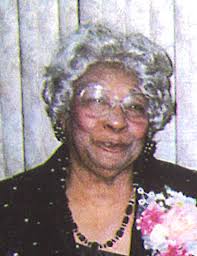 Johnnie Mae Scott Women in Missionary and Religious Works-
named in honor of longtime missionary and religious leader, Johnnie Mae Scot-Awarded to Betty Brazil.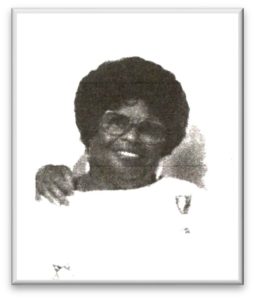 Ethel Lavert Women in Civic Engagement-
named in honor of longtime Librarian, Ethel Lavert-Awarded to Dr. Alma Perez.
---
---
---
Women in NAACP (WIN) Presented
"Women of Worth Celebration" (WOW)
Sunday, March 24, 2019 at the San Angelo Fine Arts Museum
Celebrating influential women from San Angelo with the naming of awards in their honor, and presenting the new awards to women who are making a difference today, and carrying the spirit of their legacy.
Awards: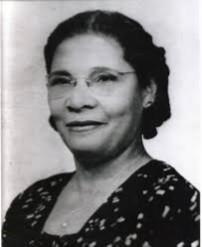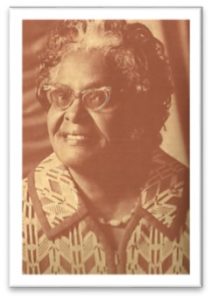 Starks-Stokes Women in Business- named in honor of longtime businesswomen, Maggie Starks and Narcisse Stokes- Awarded to Annie Samuel
Mary Hankins Women in Community Service- 
named in honor of community leader, Mary Hankins-Awarded to Monette Molinar.
NAACP Black History Program and Buffalo Soldier Heritage Day
February 24, 2019 at Fort Concho Historic Landmark
Featured Artist:  Burl Washington
2019 FREEDOM FUND BANQUET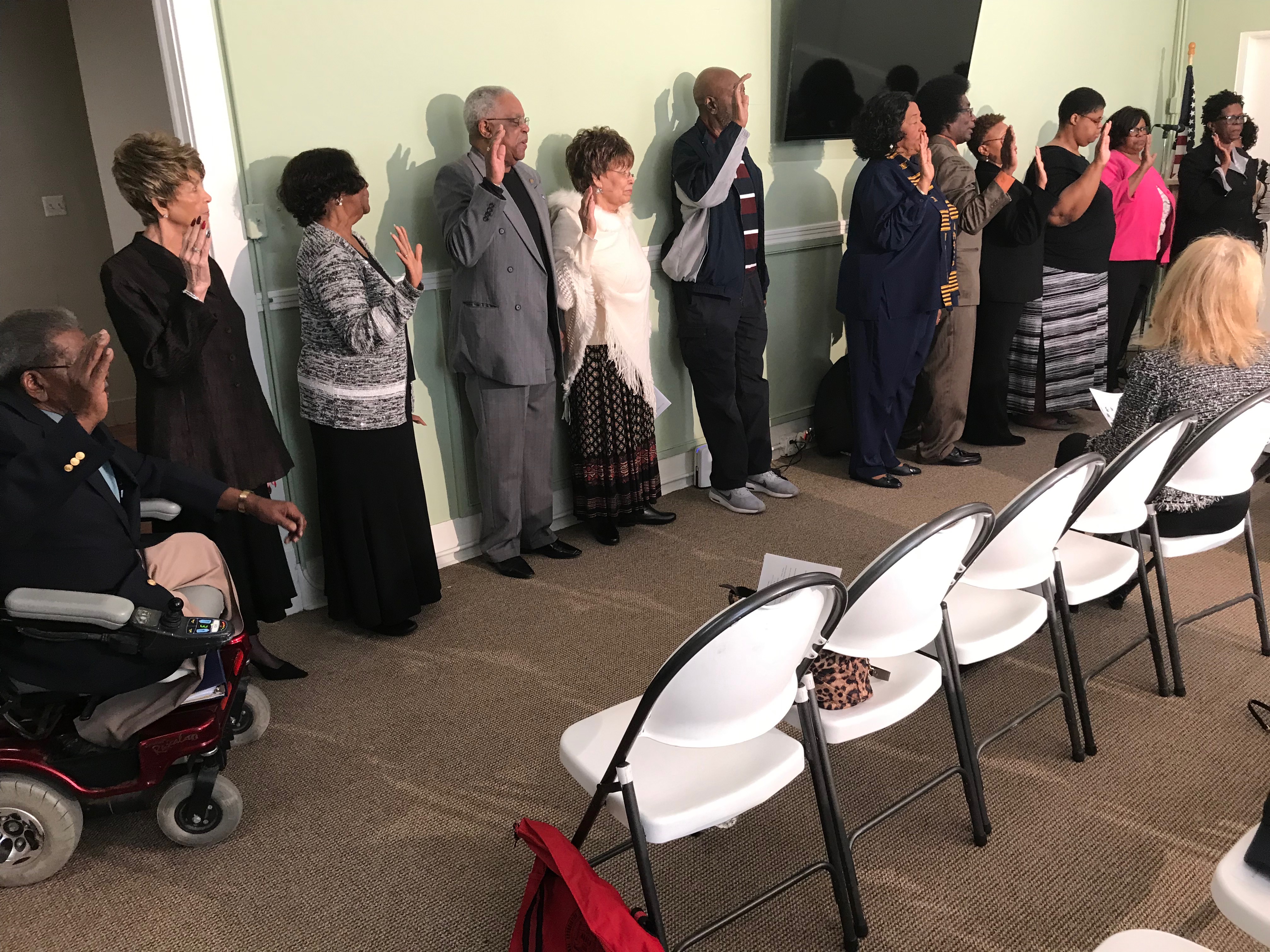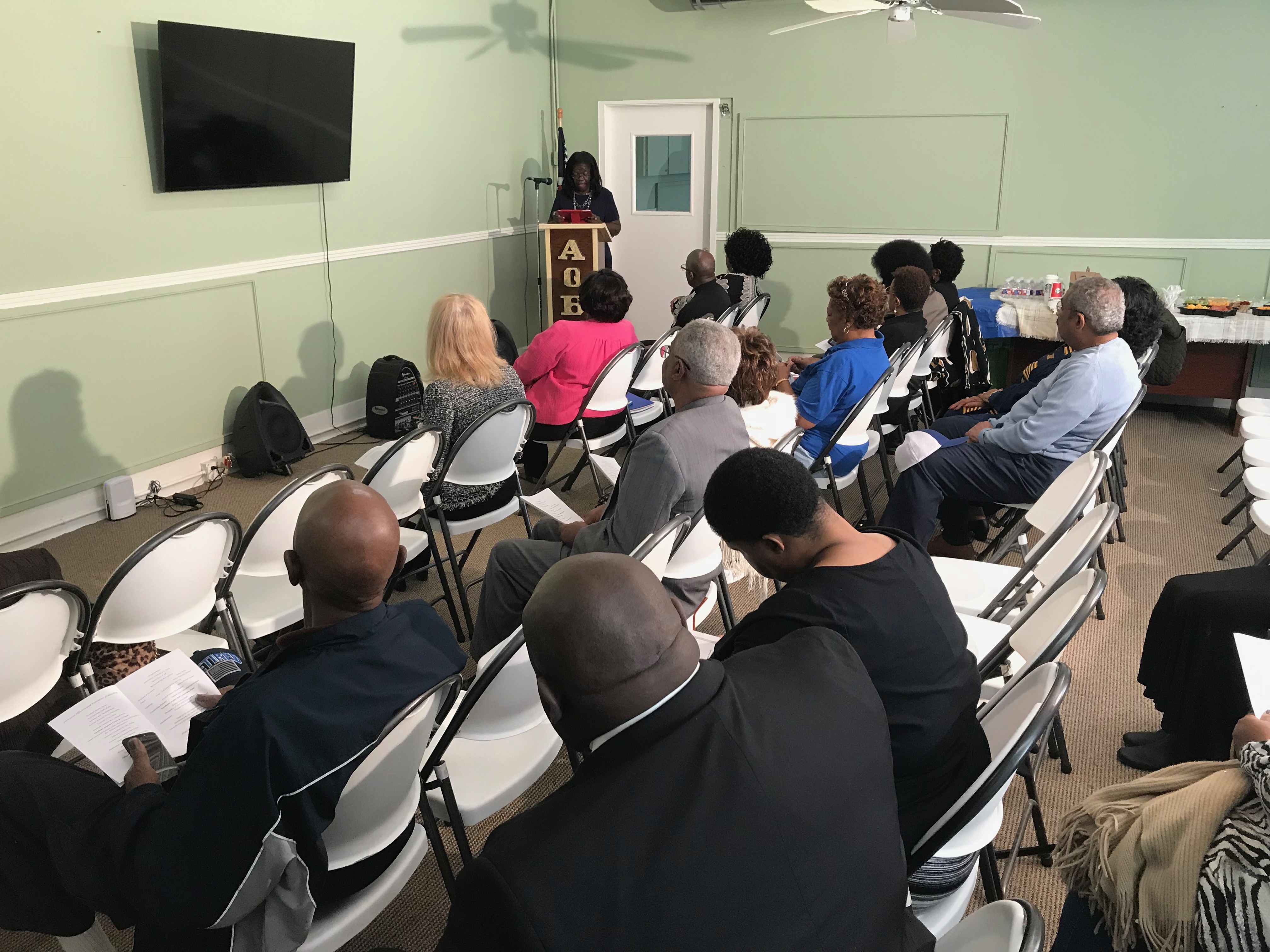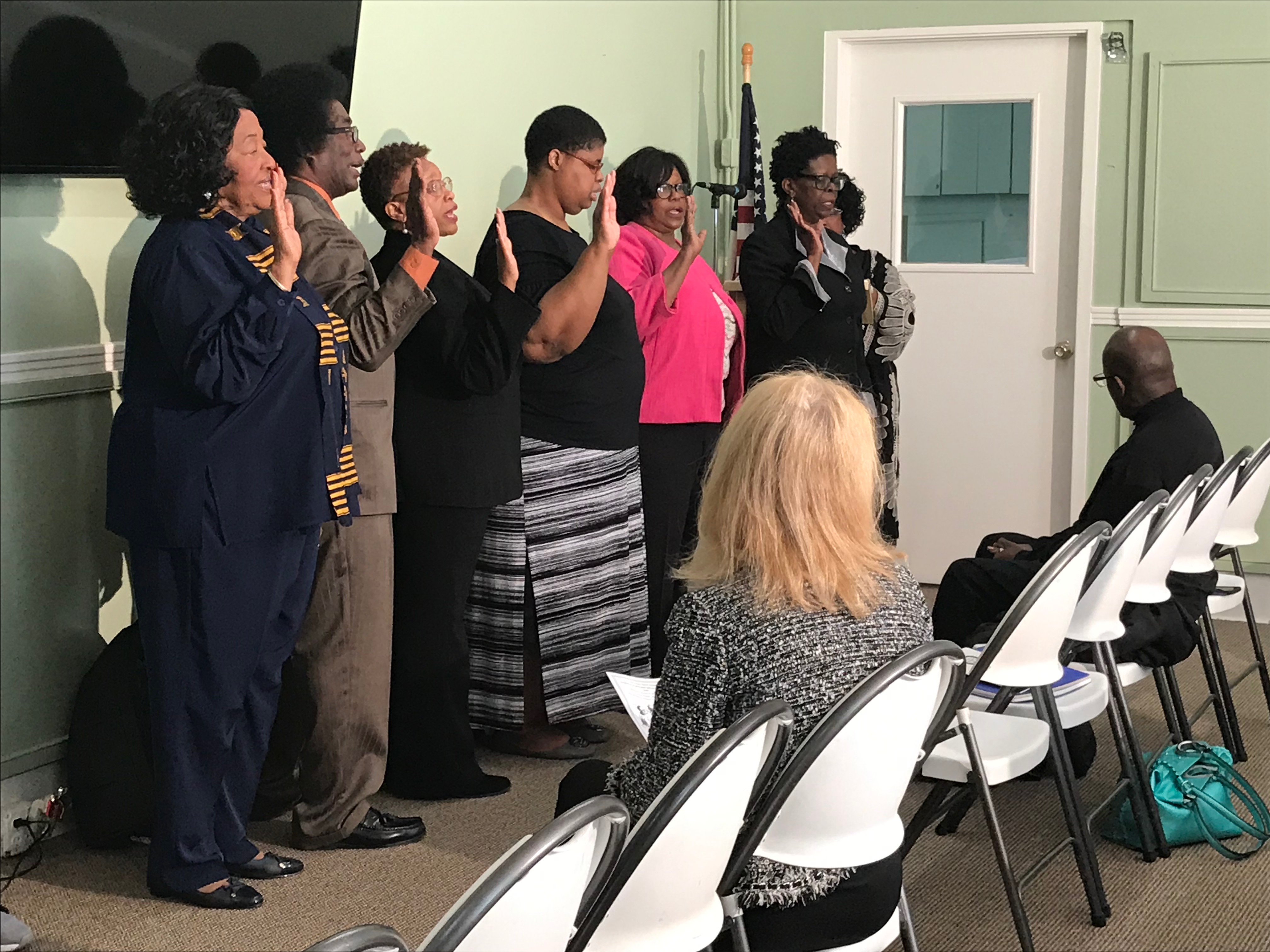 Installation of Officers
1/5/2019
Officers and Executive Leadership 2019-2020 Installed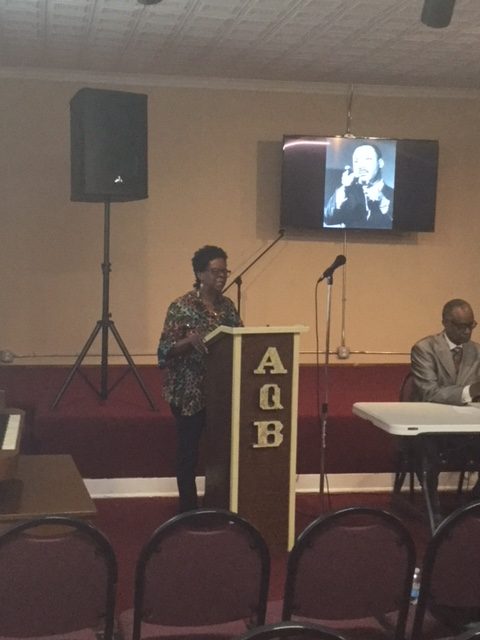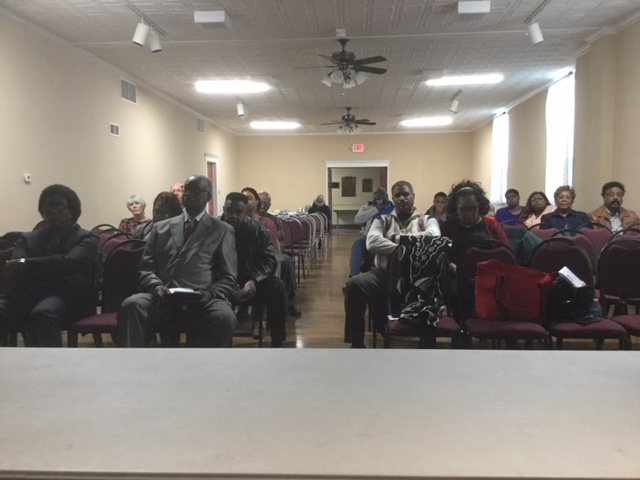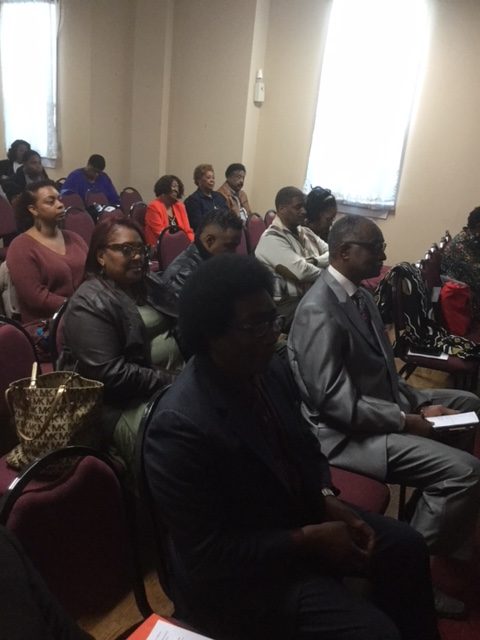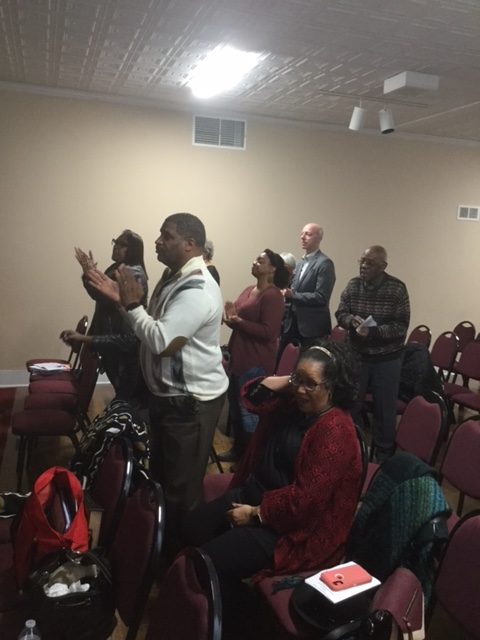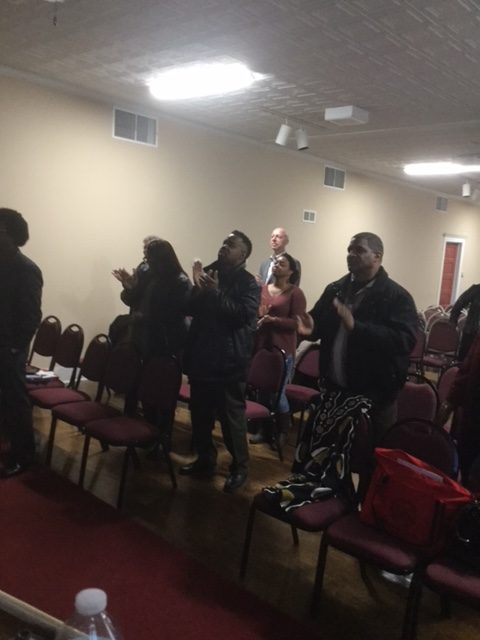 Celebrating Dr. Martin Luther King, Jr.
Give Us the Ballot
A look back at Dr. King's 1957 speech entitled Give Us the Ballot.  We listened, learned and discussed ways to incorporate his important pleas to our world today.  It was a celebration for Dr. King's 90th Birthday!