Coming Up...
In response to the COVID-19 Pandemic, the President of our local chapter has created a series of informational sessions to keep our communities informed, engaged and in the know.  The series, entitled "COVID-19 Check-Up" is designed to keep our communities connected during this pandemic, and to make sure that your concerns are heard.
Our state and national leadership has provided many opportunities for our members to stay informed, and this is another way to put a local spin on it.
All events will be hosted virtually, through the Zoom platform, and is open to members and non members.  Every session is FREE just click the link and you will be connected!
---
---
May 29, 2020 at 6 pm-Virtual Session
Topic:  Texas Primary Runoff Elections, featured guest, Vona Hudson, Tom Green County Elections Administrator
Providing an update on the status of the various law suits filed about ballot by mail, the procedure for the July 14th Primary Runoff and other election topics.
JOIN BY CLICKING HERE:
Register in advance for this meeting:
https://us02web.zoom.us/meeting/register/tZMtd-yorTIvHtUvtHB4_TKJVPfcxut43frS
After registering, you will receive a confirmation email containing information about joining the meeting.
---
---
April 30, 2020 at 6:30 pm-Virtual Conference
Faith:  Men in Community Leadership,
with guest speaker, Rev. Reginald Lillie, Co-Chair of Texas NAACP State Conference, Religious Affairs Committee.  He is an associate minister of Greater True Faith Missionary Baptist Church in Houston, TX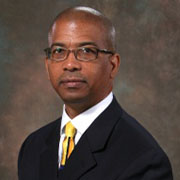 To connect to what is sure to be an inspiring time for the men of our community, join us on the Zoom platform:
Topic:  Faith: Men in Community Leadership-
focusing on your role as faith leaders and believers about how you can lead your community through this pandemic and beyond. 
You will not need to download any software, simply click the link below to connect to the video presentation:
Join Zoom Meeting
https://us02web.zoom.us/j/2540889214
Meeting ID: 254 088 9214
To connect by Phone only:
One tap mobile
+13462487799,2540889214# US (Houston)
Questions:  Call our office and leave a message:  325-703-5200
---
APRIL 23, 2020
Sisters in the Spirit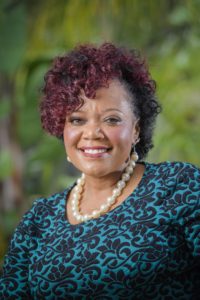 Women from around the state had a great time last Thursday listening to First Lady of New Vision Baptist Church, Kimberley Yancy telling us her personal experience with COVID-19, and that of her husband, Pastory Clinton L. Yancy, Sr.   Yancy is the President of the Dickinson NAACP, mother, grandmother, teacher and author.
She delivered empowering words of wisdom and encouraged us all to get connected to our church members and loved ones to help manage COVID-19.  Yancy encouraged us to Stay Home and not take the virus lightly.  It is literally killing African Americans across the country more than anyone else.
We listened, we learned and we are empowered to talk with our Sister Friends and utilize the information we gained from this session to be influenceHers to everyone we know.
Several women will receive copies of her book:  Confessions of a Preacher's Wife, available on Amazon.
Prior to the event, Kami Simmons of Fox West Texas interviewed Yancy and President of the local chapter, Sherley Spears about the event.  Listen in!
The local chapter has established virtual meetings to help us keep our communities informed about COVID-19 through a series of informational virtual meetings.  Watch here under Events or on our Facebook Page:  San Angelo NAACP for more information about future events.
Please note that Mrs. Yancy and her husband are

 pastors of New Vision Baptist Church in Dickinson.  The video stated the church is in Galveston.  And the topic was Sisters in the Spirit, not In the Spirit.
---
---
When We Count, We Win!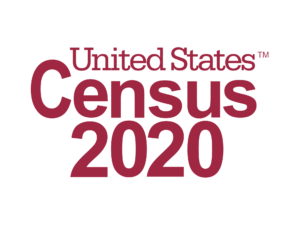 The San Angelo NAACP is a Complete Count Committee.  We are committed to provide information about the importance of completing the US Census online, by phone and by mail.  Read more and listen to the videos on the website under 2020 US Census.

---
---
---
---