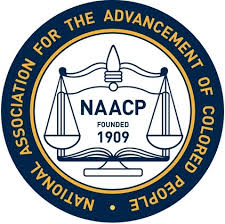 The monthly General Membership Meeting of NAACP Unit 6219 is held every first Saturday of the month at 2:00 pm.  The meeting location is the San Angelo Ministerial  Alliance Campus, 1100 Martin Luther King Dr.
Please join us at our next meeting.
---
---
Upcoming Special Events:
January 19, 2019- Celebrating Dr. Martin Luther King's 90th Birthday

Start Time:  11:00 am-1 pm
Location:  1100 Martin Luther King Dr. (Auditorium)
Program Focus:  Presentation of Dr. King's 1957 speech entitled: "Give Us the Ballot" delivered in Washington, DC at the Prayer Pilgrimage for Freedom.  We will conduct an open discussion and analysis of this important speech prior to the Voting Rights Act, and where communities of color find themselves in the midst of efforts to suppress Voters Rights today.  We will discuss:

Voter ID Requirements
Voter Suppression Tactics
And have Voter RegistrationFREE AND OPEN TO THE PUBLICLight Refreshments will be served
Co-sponsored by the Ministerial Alliance of San Angelo, the San Angelo Chapter of the Texas Coalition of Black Democrats, and The Britt Institute
Hosted by the Political Affairs Committee-NAACP Unit 6219
---
---
Freedom Fund Banquet- 2019
Join us at our 2019 "Freedom Fund Banquet".
Saturday,February 2, 2019 at 6 pm
Theme:  "We Choose Hope Over Fear"
Date:  February 2, 2019
Time:  6:00 pm
Location:  McNease Convention Center, San Angelo, TX
Tickets:  $30 per person            Reserved Table (10) $350
Special Feature:
Silent Auction, Jazz Reception with Cash Bar and Music
Guest Speaker:  Dr. Kymberly Butler-Devrouax,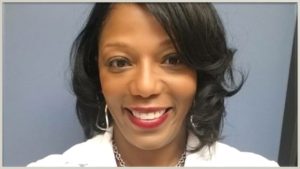 Professionally known as Dr. Butler, a native of San Angelo and now a practicing physician in Pearland, TX.  She is a graduate of Central High School and received her Bachelor's Degree in Biology from Texas A&M University, and her medical degree in family practice from Hahnemann University School of Medicine, in Philadelphia, PA.
For more information and ways to participate as a Table Sponsor and purchase individual tickets, contact us at:
---
---
NAACP Youth Council- Organizing and Planning Meeting
Calling all 3rd-12 graders who are interested in learning more about the history of the NAACP, and the role of Youth and Young Adults to help achieve democracy.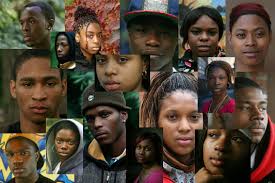 We have 10 scholarships available for the $15 membership.
The group will begin with a "book club" learning, sharing and inspiring youth to be knowledgeable about the NAACP Youth Programs.
The first book we will read is:  "The Hate U Give", by Angie Thomas.  This book is a #1 New York Times Bestseller!  This story will be of particular interest to Youth who are keeping up on the real lives of African American youth and their perspective on police headlines.  Get your copy and get ready to have meaningful discussion!
This is a collaboration with the historic Dunbar Library, and Librarian, Murry Johnson.
Date:  February 9, 2019
Time:  1:00 pm
Location:  Historic Dunbar Library, 903 Martin Luther King Dr.
For more information:
Email:  info-admin@sanangelonaacp.org 
Hosted by the NAACP Youth Council Committee
---
Celebrating Black History in Art- The Buffalo Soldiers and Artist, Burl Washington
"Buffalo Soldier Heritage Day" 
Sunday, February 24, 2019 at 2 pm

   Meet acclaimed Artist, Burl Washington and listen to an exciting lecture as he tells us about his influence and decision to focus his art on the Buffalo Soldiers and the Black Cowboy.
Members of the Fort Concho Buffalo Soldiers living history program will staff special displays of period uniforms and equipment. Refreshments will follow an authentic trail-style menu.
You will have an opportunity to meet the Artist up close and personal.  Many of his original and prints will be available for purchase.
This special event is a partnership with National Historic Landmark Fort Concho.  The event will be hosted in the commissary.
More details forthcoming.  Event is FREE and Open to the public!
https://burlwashington.com/event/116922/naacp-art-show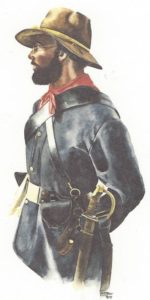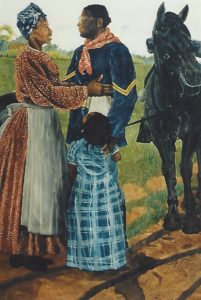 ---
---
March 24, 2019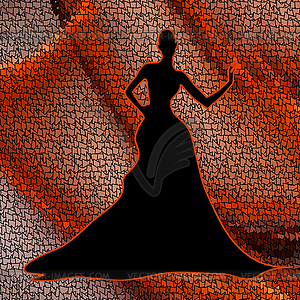 Women in NAACP - Women's Month Celebration
A special program to celebrate the women in our past and present, who have worked to make a difference in the NAACP and in our community.  Come and help us celebrate these awesome women!  We invite women and men to celebrate our history with us!  Hosted by Women in NAACP (WIN)
Date:  March 24, 2019
Location:  San Angelo Fine Arts Museum
Time:  1:00 pm-5 pm
Attire:  Dressy and Festive
(This is a ticketed event.  Tickets go on sale February 1, 2019)
A commemorative journal will offer you opportunities to share a special greeting of a woman who made a difference in your life.  Full page, and half page ads will be available.  More details forthcoming.
---
---