As information is sent to our local unit about employment opportunities, we will post them here.
If you or your organization are interested in providing information to us about employment opportunities, please email us at:
---

U.S. Census
The 2020 Census Jobs is great for students, retirees, underemployed and unemployed persons.  Don't miss the opportunity to increase your earnings!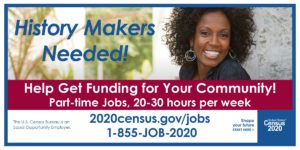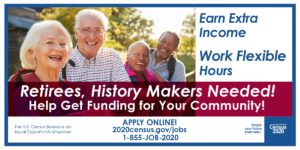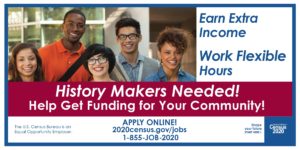 Additional information about the process can be found below:
Listen to the video, then apply:
Denver Region: (Texas is in this region)
Click here for more information
For questions or inquiries about Decennial Census opportunities in your area, call the Dallas Regional Census Center at 972-510-1800.
---
City of San Angelo