When We Count, We Win!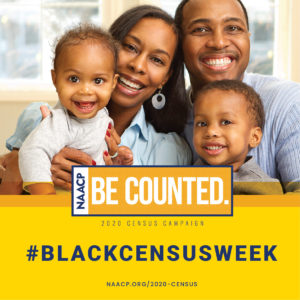 The San Angelo NAACP Unit 6219 has been trained as a Community Complete Count Committee.  Our primary goal will be to increase the return of the census questionnaire.
During the week of March 23-29, we joined our national NAACP Leadership and other units across the country, and other civil rights organizations to acknowledge a week focused on the African American community in "Black Census Week".  We recognized this special week with regular email updates throughout the week, and hosted our final
program with the Faith Community Census Weekend, Friday, March 27, 2020 at 7 pm via a virtual presentation.
We

ask that you personally self report using one of the options below:  
Internet/On-line- visit:  www.census.gov   Remember to report everyone in your household.  You will need names and birth dates.

Mail-If you received the questionnaire in the mail, use the envelope provided- complete and return it to the Census bureau.
Hard-to-Count Populations
As we have this national opportunity, please help us reach and count:  children- 0-5; elderly; transient populations; college students living off-campus; military living off-base; disabled; non-English speaking residents- the census is available in English and 12 additional languages;

Impacted Services
Impacted services as a result of census data affect:  reduced and free lunch programs; insurance for children; 

Who Should Be Counted?
No matter who lives in your home, be sure to count them all in the 2020 Census. This includes grandparents, young children, foster children, and non-relatives who are living with you.

How will the data be used?  

Information collected in the census will inform the allocation of more than $675 billion in federal funding each year. That includes money for things like: 
› First Responders › School meals  › Medicare and Medicaid › Adoption assistance › Food assistance programs › Libraries and community centers and MORE!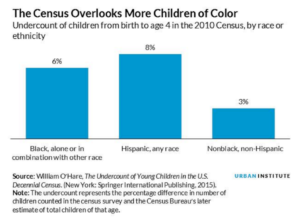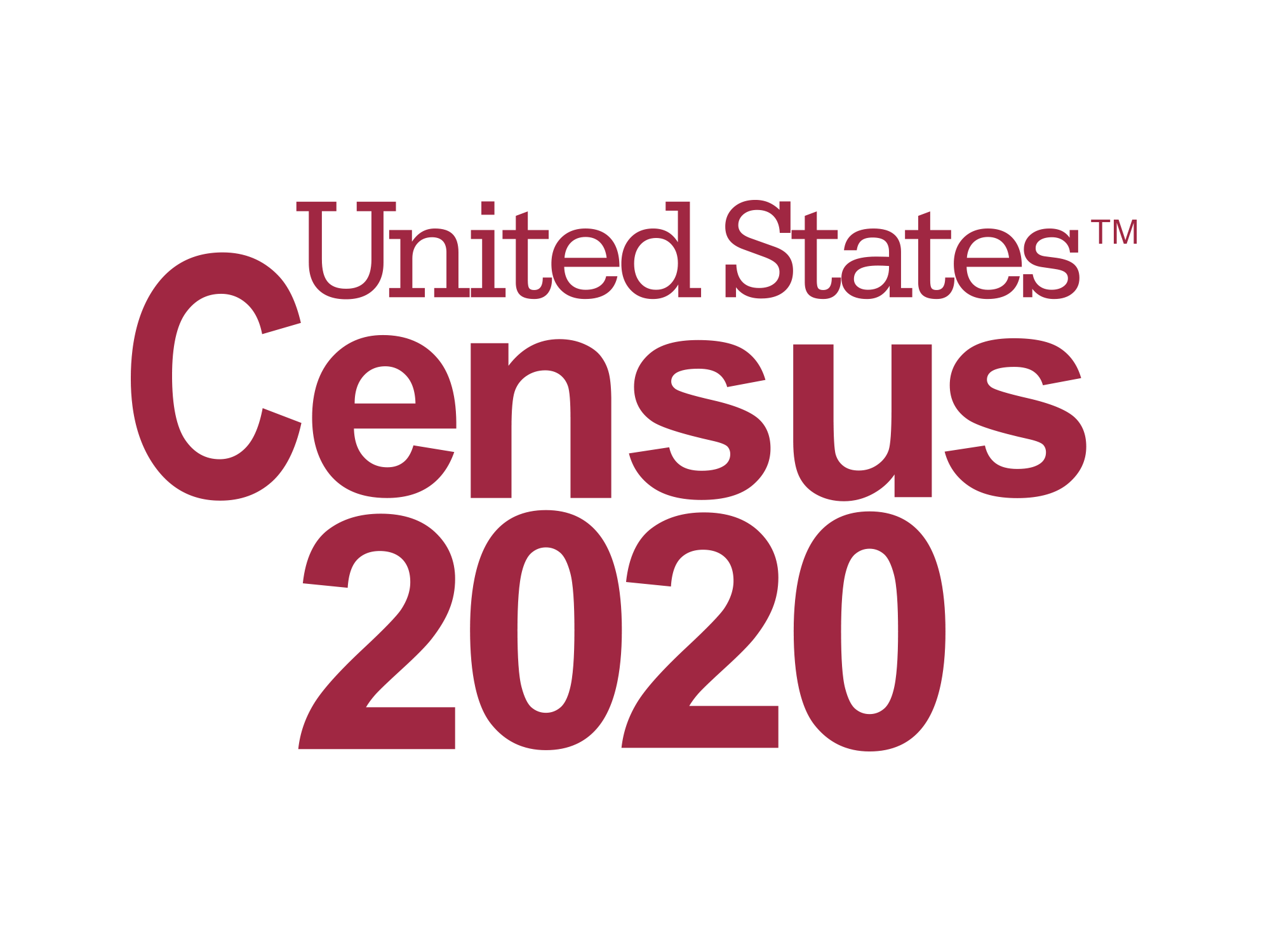 What is our goal?
Our goal is to ensure every resident understands the importance of this constitutional requirement for every resident to complete the Census and return it via phone, online or by mail. 
Unfortunately, because of the COVID-19 outbreak, programs and community outreach events we had planned are on hold.  Public interaction is functioning under the "social distancing" guidelines which has eliminated our face-to-face engagements with the community.
We will host Census 2020 Events online via the Zoom platform, to keep this important event center on your radar.  Please check here often to find out about our virtual events.  In the meantime, go ahead and complete your household Census information online.  It's a great time to do so while everyone is home.
Completion of the Census is an important activity, and despite the social distancing concern and our need to remain safe, we have other options to ensure that the data is reported and collected.  Please use other options to return your household data.  
Responses to the 2020 Census are safe, secure, and protected by federal law. Answers can only be used to produce statistics—they cannot be used against an individual in any way. By law, all responses to U.S. Census Bureau household and business surveys are kept completely confidential.
The US Census has identified "hard-to-count" populations throughout our community, and assist them with completing the Household Census for 2020.  March 12th marked the beginning of the activities for the 2020 Census.  The first official letter of invitation was mailed and will be staggered through the end of March. As a Census Complete Count Committee, our primary goal is to help increase the number of self-reporting residents and hard-to-count populations.
How We're Engaged in the 2020 Census
The San Angelo NAACP Complete Count Committee is committed to assist all residents,and especially members of the minority communities to overcome barriers and have them complete their household census.  Federal funds for everyday and necessary services are determined by the results of census data.
Whether a resident is a citizen or not does not matter.  Where they live and receive services is the critical factor, and we must get everyone to count.   Below are resources to help you and your household stay informed about the 2020 Census.