2018 Scholarship Application
The application for the 2018 Scholarships is now available.
NAACP SCHOLARSHIP APPLICATION[1]
Rules:
APPLICATIONS MUST BE MAILED AND POSTMARKED NO LATER THAN APRIL 02, 2018.  INCLUDE YOUR LATEST HIGH SCHOOL TRANSCRIPT
Applications MUST BE MAILED TO THE PO BOX BY THE DEADLINE:
NAACP UNIT 6219
P O BOX 5796
San Angelo, TX  76902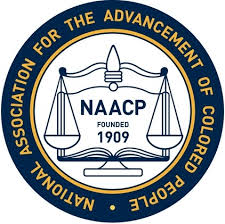 Reflections from the 2017 Scholarship Reception
May 6, 2017
Freedom Fund Scholarship Reception
On Saturday, May 6, 2017, recipients of the 2017 NAACP Freedom Fund Banquet received their Scholarship Commitments.  The special event was held at the Ministerial Alliance Campus.
The Scholarship Chair, Ms. Gloria DeWitt and Vice President Dudra Butler presented the scholarship commitments to each student.  Students had varying locations and plans for their future educational plans, including culinary arts, nursing, biology, business and more.
We're excited to have the opportunity to assist these students in their endeavors, and wish them the greatest success!