2018 Scholarship Recipients
The Scholarship Recipients for 2018 received their Certificates on Saturday, May 5, 2018.  The Recipients are:
Dylan Arrott     Alexia Alejos Guerra
MaKalyn Huffman     Alexandrea E. Maskill
Lauryn Meadors     Kalynn Rynn Rodriguez     
Erynne Turner     Mary Kate Vann
Josh Vetter     Coltyn Michael Wagnon
Photos coming soon!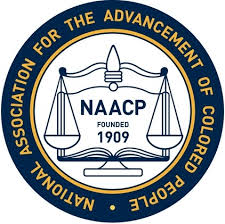 Reflections from the 2017 Scholarship Reception
May 6, 2017
Freedom Fund Scholarship Reception
On Saturday, May 6, 2017, recipients of the 2017 NAACP Freedom Fund Banquet received their Scholarship Commitments.  The special event was held at the Ministerial Alliance Campus.
The Scholarship Chair, Ms. Gloria DeWitt and Vice President Dudra Butler presented the scholarship commitments to each student.  Students had varying locations and plans for their future educational plans, including culinary arts, nursing, biology, business and more.
We're excited to have the opportunity to assist these students in their endeavors, and wish them the greatest success!